Handel and Haydn Society's bicentennial season was marked by several special events, a museum exhibit, a coffee table book, and more. The bespoke "200" logo created for the season was the main focus of all the concert and fundraising creative throughout that season.
The art for each concert was able to be a little more individual during this time when the bicentennial branding was holding it together, but in the absence of that, more order needed to be imposed.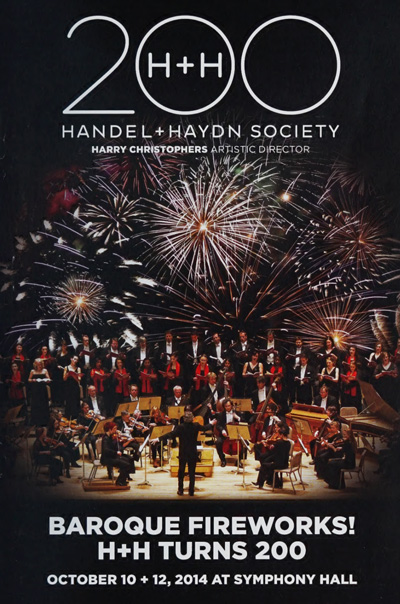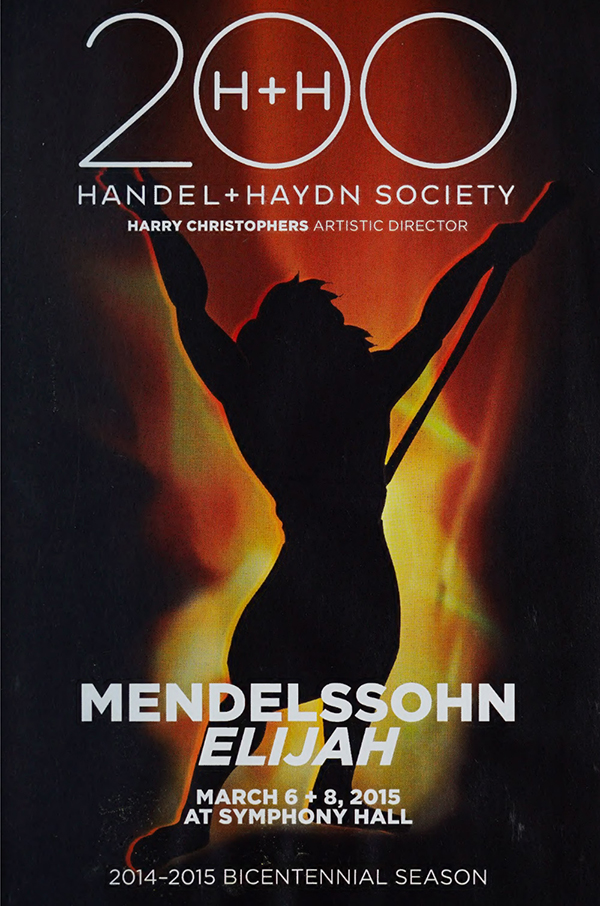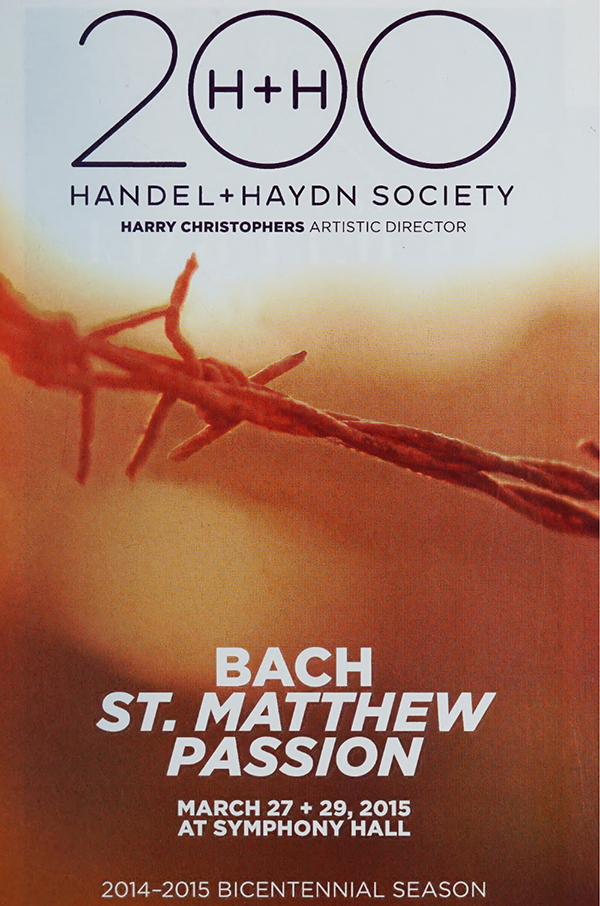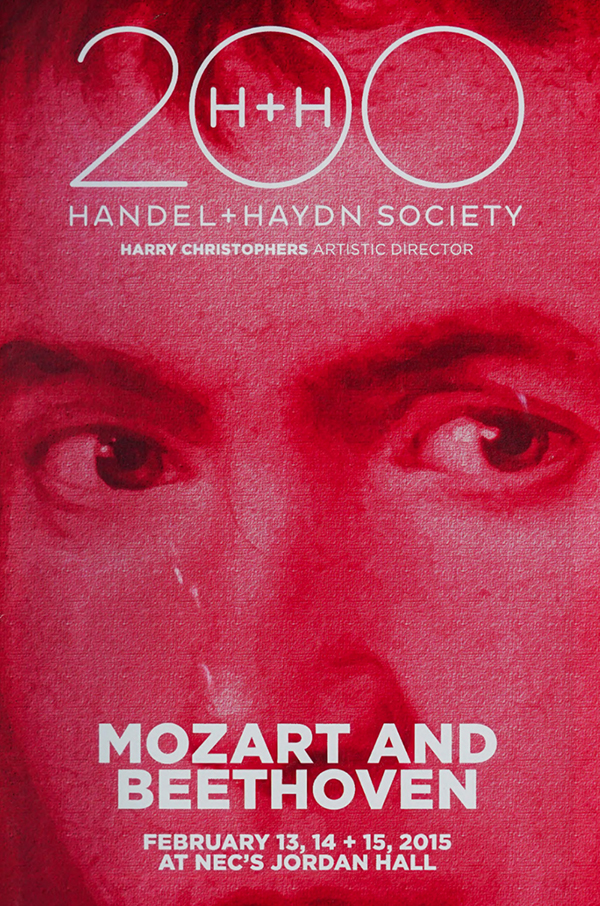 Examples of older creative
The diagonal line mnemonic was born out of the name of the ensemble itself. Instead of trying to make a single image do all of the work to support a concert program, one image and another were chosen to work together.
Synthesizing a combination of purpose-shot, handout, and archival photography, I assembled the art for each of the nine concerts of the season. Where appropriate, high-profile guest artists or evocative creative imagery were highlighted alongside wider shots of the ensemble performing, communnicating both who would be there as well as the experience the audience could expect.
This unique design was also key in distinguishing Handel and Haydn among the classical music advertising ecosystem in Boston. A key color from the brand palette was chosen to brand each concert to make them each unique when more than one was being marketed simultaneously. The large URL was featured at the bottom both as an obvious call-to-action but also as another chance to reinforce the name of the organization.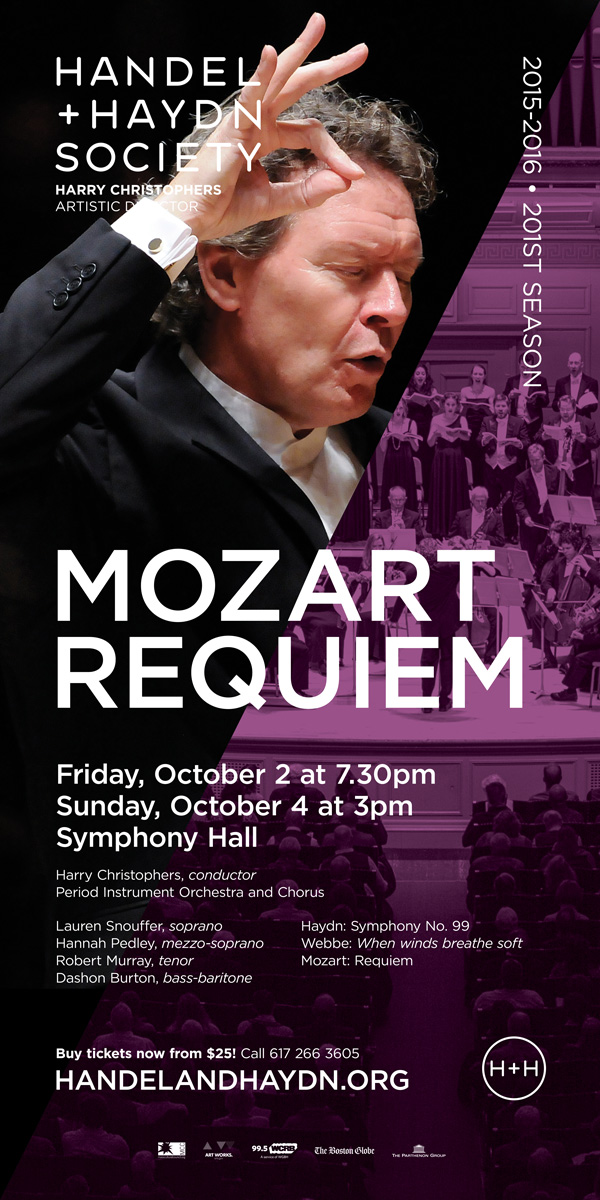 Large format three-sheet posters
Subway advertising
As a continued nod to the orchestra's history, tickets from the archives were the visual inspiration behind the collateral for the 2016 gala, The Society Ball.
Contemporary photography was used on the reverse of each card to supplement the pastiche typography.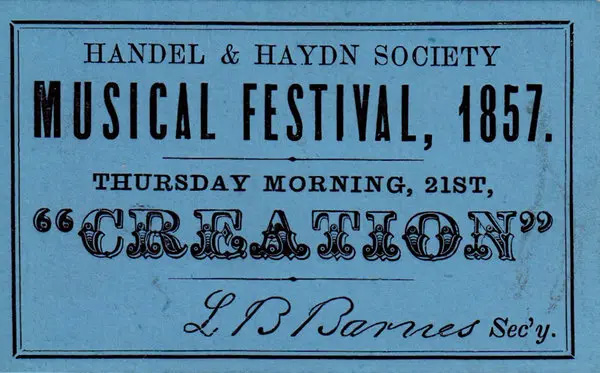 Historical ticket
The Handel and Haydn Society continued to thrive after its gala bicentennial season. This transitionary year of creative paved the way for the ensemble to settle into a new visual language which relies solely on the trademark purple of their brand.
This season, the last for Executive Director and CEO Marie-Hélène Bernard, was the final of six I collaborated with her on in various capacities working with the organization, and the one of which I am most proud.